About R & R Bookkeepers, Gold Coast
Learn more about the bookkeeping and accounting professionals at R & R Bookkeepers.
Contact us for your first consultation FREE!
Call: 0424 149 470
Or click on the link below to book online.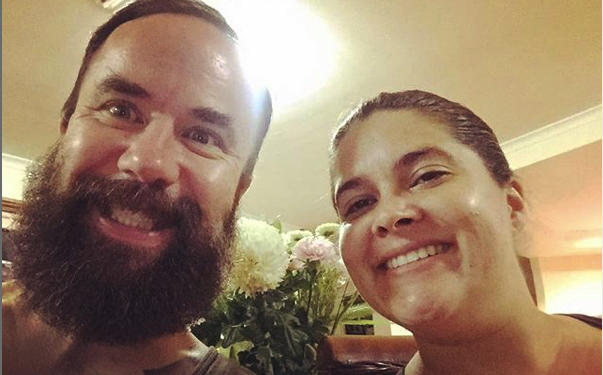 We make your life easy when it comes to accounting and bookkeeping!
Welcome to R & R Bookkeepers, Gold Coast, where we specialise in General Bookkeeping, BAS (Business Activity Statement) and IAS (Instalment Activity Statement) Preparation and Lodgement, Payroll Bookkeeping Services and Bookkeeping for Tradies.
We service all areas of the Gold Coast including Coomera, Ormeau and Pimpama in the north, Southport, Biggera Waters and Broadbeach in central Gold Coast, and Burleigh Heads, Currumbin and Coolangatta on the southern end of the Gold Coast. We also have clients throughout Southeast Queensland in Brisbane, on the Sunshine Coast and across Australia, which we help and support through our outsourced bookkeeping services.
Our Story
R & R Bookkeepers was founded by husband and wife team, Rebecca and Richard Hastings and is a family owned and operated business servicing the Gold Coast, Brisbane, Sunshine Coast and greater Queensland.
Our proven, hassle-free bookkeeping formula can help you more easily complete your time-consuming bookkeeping and accounting tasks, and give you peace of mind that experienced and professional bookkeepers are taking care of everything for you.
Certified Bookkeepers Near Me
R & R Bookkeepers is a leading bookkeeping company based on the Gold Coast. We provide efficient, reliable, stress-free bookkeeping and accounting services for our valued clients. We have over 15 years' experience in accounting and bookkeeping and have worked across a wide range of industries including Retail, Wholesale, Civil Engineering and Construction. No matter the size of your business, we can tialor to your specific needs and create an affordable bookkeeping package that is suitable for your unique business.
Our mission is to provide the very best in bookkeeping services with a focus on creating convenient, time saving, hassle-free online bookkeeping solutions for our clients through utilising the best accounting software and mobile apps including Quickbooks, Xero and MYOB.
We know that a streamlined bookkeeping process and having our expert bookkeepers help take care of your business' financials for you, can give you back a great deal of time previously taken up by doing your books. You can then enjoy doing more of the things you love, spending quality time with family and friends, and working on growing your business, instead of spending hours upon hours tied to a desk doing piles of paperwork!
Our entire team are fully qualified and certified bookkeepers and registered BAS Agents who are proficient in all major accounting software programs. Your business' growth and success, as well as your convenience and satisfaction are always our number one priority.
Saving you time and alleviating your stress by taking care of confusing and time-consuming paperwork, and ensuring that you never miss an important deadline again are what we do best.
With our leading, experienced bookkeeping team, you can rest assured that your business' paperwork is in good hands. Utilising the latest bookkeeping software and accounting knowhow we will help you not only keep on top of your books, but also keep the ATO (Australian Taxation Office) and your employees happy too.
We are proud to provide a proven, reliable, honest and personal bookkeeping approach that is time-saving, simple, hassle-free and generates you more opportunites to grow your business. We specialise in creating cost effective and flexible bookkeeping plans that will help your business minimise expenditure and maximise your business' potential. We go above and beyond to help our clients by implementing proven systems to make your bookkeeping a breeze, so you don't have to worry about a thing!
Feeling swamped by piles of bookkeeping and accounts? Don't tackle everything alone!
Our friendly, professional team can help you conquer that mountain of paperwork and never miss an important deadline again!
Meet Our Friendly Gold Coast Bookkeeping Team
Rebecca Hastings
Head Accounting Bookkeeper | Bookkeeping Expert | Owner of R & R Bookkeepers
Qualifications: Institute of Certified Bookkeepers (ICB) Accredited
Rebecca is a specialist in General Bookkeeping, BAS and IAS Preparation and Lodgement, Payroll Bookkeeping Services and Bookkeeping for Tradies. Rebecca loves helping business owners improve their bookkeeping and accounting processes, allowing them to gain back valuable time, increase their cashflow and improve their business' bottom line. When she's not busy bookkeeping she loves spending time with her hubby and 2 beautiful children, cooking, fine dining and travelling.
Richard Hastings
Accounting Bookkeeper | Bookkeeping Expert | Owner of R & R Bookkeepers
Qualifications: Institute of Certified Bookkeepers (ICB) Accredited
Richard specialises in General Bookkeeping Services and enjoys providing hassle-free solutions to business owners who are struggling to stay on top of never-ending paperwork and ATO deadlines. When Richard is not helping businesses with their bookkeeping and accounting he loves spending time with his wife, 2 kids and 2 dogs, exploring the Gold Coast to find the best coffee spots, and tackling home renovations.
Contact Us Today
Contact Richard or Rebecca for a no obligation FREE bookkeeping consultation today!
We can arrange a suitable time to chat about your needs and how we can help you. We are located in Coomera on the northern end of the Gold Coast, but we can travel to you for your initial FREE consultation. If you live outside of the Gold Coast we can also chat with you via phone or video call.
We look forward to meeting you and speaking with you about how we can help your business continue to grow and succeed!
Is your pile of paperwork growing and you keep putting off doing your books?
Give our friendly, qualified and experienced bookkeepers a call! We can help take away your bookkeeping worries and alleviate the stress of doing your business' paperwork.
Our Contact Details
Name: R & R Bookkeepers
Address: Upper Coomera, Queensland 4209
Phone: 0424 149 470